With so much right by your door, life is easy… every day.
You deserve a place where life is easy. Where childcare, shopping, a tavern and so much more is only a few minutes walk from your door. Reward yourself and your family with more quality time in a community surrounded by green space and areas to enjoy the outdoors. Make life easy at Huntlee, with all the infrastructure and planning required for modern, work from home living and having all you need right by your door, in the heart of the Hunter Valley.
See what's available and discover how easy life can be.
Move to Huntlee and live life easy
Find out how living can be easy for you and your family, at Huntlee, in the heart of the Hunter Valley.  Limited land is currently available, contact our friendly sales team. 
Life is easy at Huntlee
Wide range of affordable land
Shops, cafes, tavern and more
$16,500 extras unique to Huntlee
In the heart of the Hunter Valley
Enquire today
Send us a message
Why Huntlee is the perfect place for you
Affordable healthy lifestyle
Explore land for sale in Huntlee
Chat to Kelsey about living in Huntlee.
Contact Kelsey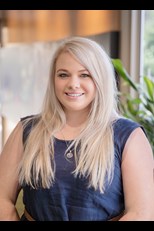 Ph (02) 4938 3910
Opening hours
Monday - Friday - 8.30am to 5pm
Saturday – 10am to 5pm
Sunday/Public Holidays – 1pm to 5pm
1 Triton Boulevard, North Rothbury
Get Directions