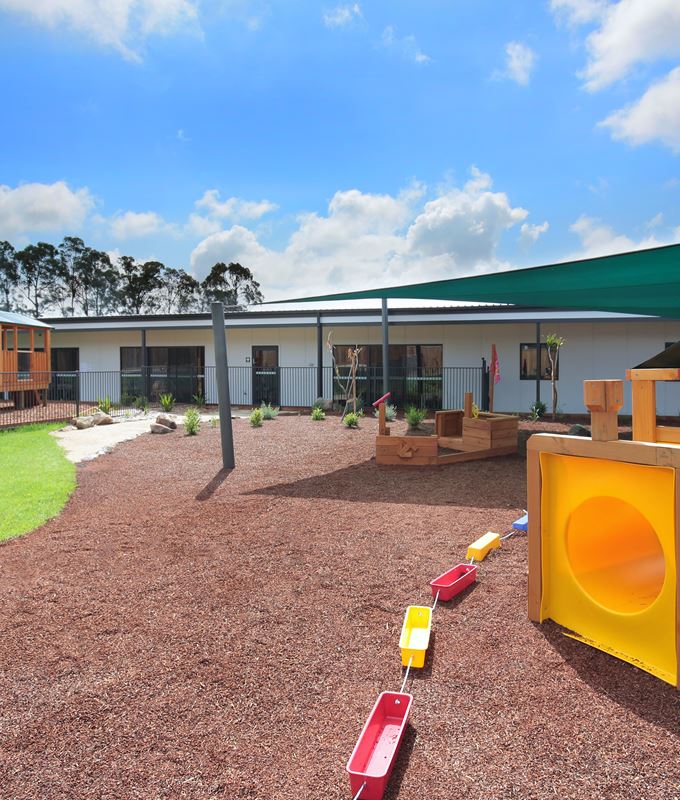 Huntlee ELC opens it's doors
Monday, 22 October, marked a major milestone in the evolution of the new town of Huntlee, when the first business opened in the Huntlee Town Centre. As a beautiful Spring day unfolded, the staff of Huntlee ELC officially welcomed their first mini-clients. 
The state-of-the-art early learning centre can accommodate up to 164 children aged from six weeks to five years. It boasts three nursery rooms, two toddler rooms, two junior rooms and two school readiness rooms, as well as the latest educational resources, a spacious, well-equipped outdoor environment and large onsite carpark. Over the Christmas holidays, they will be offering vacation care and, from the start of the 2019 school year, they will also be providing after school OOSH services.
Centre Director Kate Harkness said the privately-owned family business is committed to providing the highest quality care.
"Delivering stimulating, positive experiences and interactions which foster all aspects of early childhood development is at the heart of everything we do," said Kate.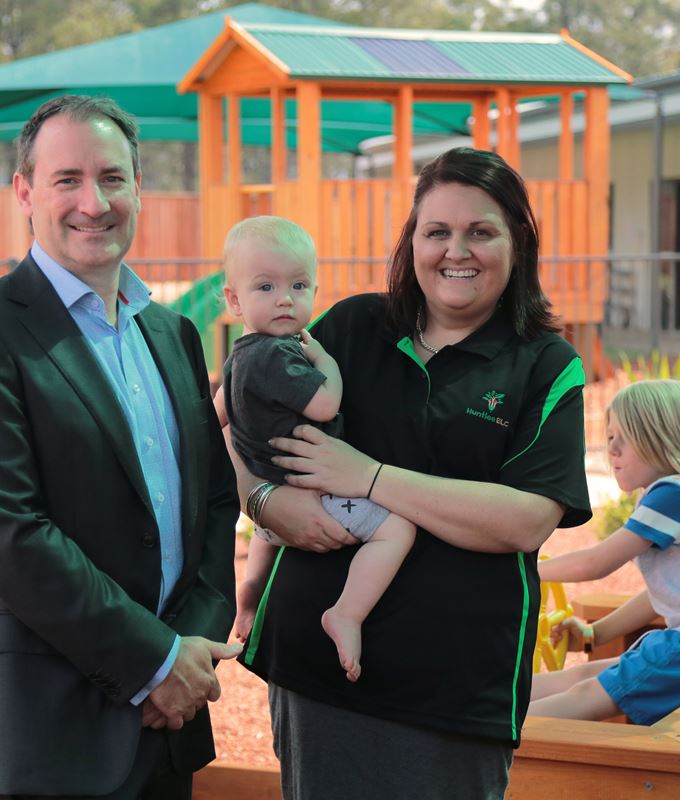 "It's exciting to be a part of the new town of Huntlee and the response has been fantastic. We've had a huge number of people register interest and our enrolments are already strong. We expect after the Christmas break we will have a really solid number of children under our care.
"Our location adjacent to the Hunter Expressway is certainly proving very appealing for those in the wider area who travel for work, be it south to Maitland/Newcastle or north to the vineyards and mines," added Kate.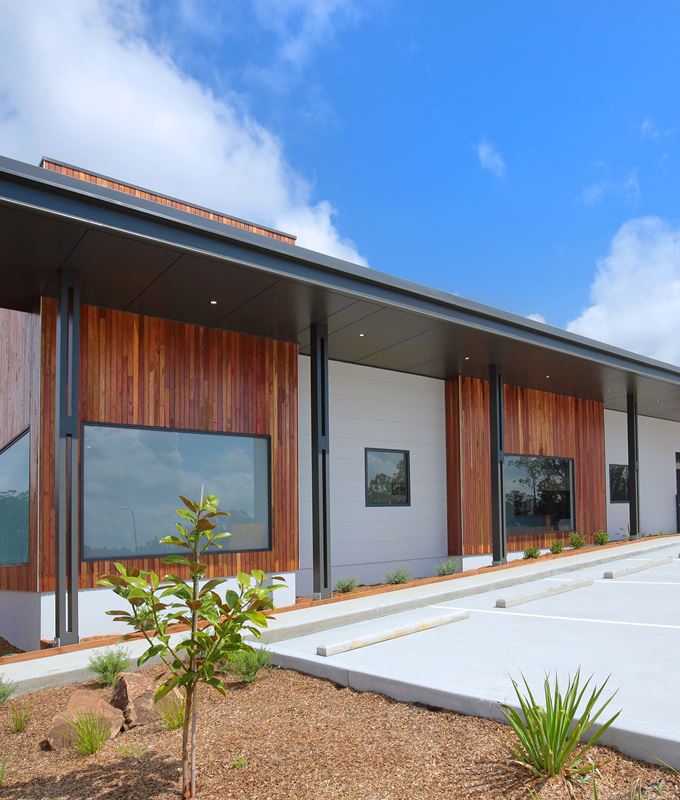 About Huntlee ELC
The Huntlee ELC opens Monday to Friday from 6.30am to 6.00pm, 52 weeks per year (excluding public holidays). It can cater for up to 164 children aged from 6 weeks to 5 years and will offer OOSH from February 2019. The centre comprises three nursery rooms, two toddler rooms, two junior rooms and two school readiness rooms. 
A lot of young families are calling Huntlee their new home town and they're very pleased to have a facility of this calibre in such close proximity. As a cornerstone facility for the Town Centre, Huntlee ELC has an important role to play in the development of our community and we congratulate them on showing their commitment to the Huntlee vision.