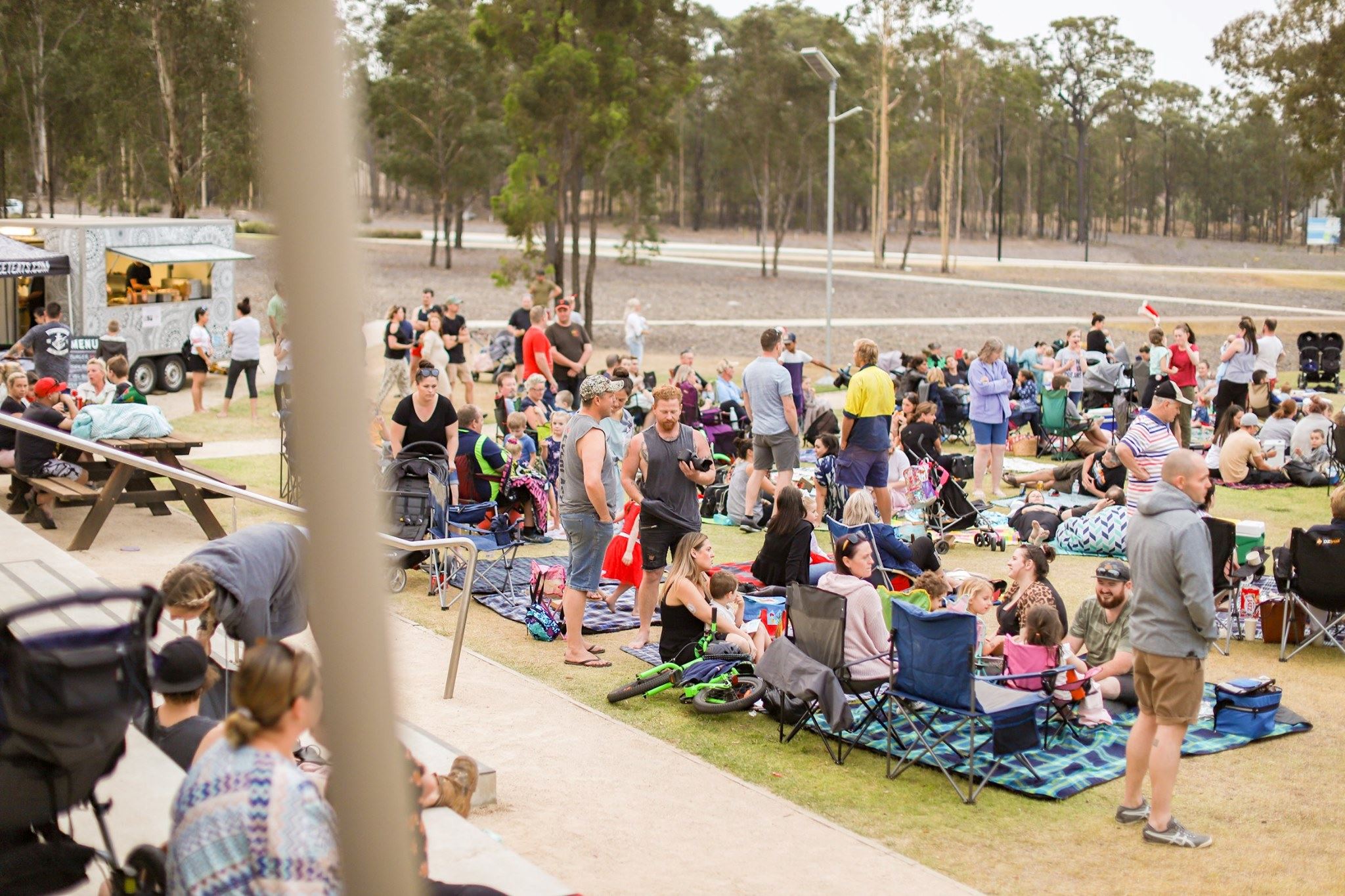 Amazing picnic destinations you must visit in the Hunter Valley
The scenic beauty of the Hunter Valley is undeniable. Blessed with stunning natural landscapes, the region offers unique and diverse landscapes that include world-class vineyards, lush forests and parks along with an amazing collection of rivers and waterfalls.
A day out picnicking at any of these gorgeous locations is best enjoyed with the region's delicious local produce including cheeses, olives and award-winning wines. Here's a rundown of some of the best Hunter Valley picnic spots for a fun day out with family and friends. 
Picnic Spot #1: Hunter Valley Gardens
Location
2090 Broke Road, Pokolbin 
Travel Time
14-min drive
Hunter Valley Gardens is a popular destination in the Hunter. Decked out in lush greenery with plenty of canopies, pavilions and benches, it's a wonderful spot for a picnic. Find your favourite spot within 14 hectares of gardens, including the 10 international-themed gardens located throughout the grounds such as the Chinese Garden, Indian Garden, Storybook Garden, Sunken Garden and many more. Each section has its own distinctive selection of architectural structures, statues, water features and plants. In fact, you can have your picnic here multiple times in different gardens and not get bored with this enchanted destination. It's easily one of the Hunter Valley's best picnic spots.
Picnic Spot #2: Werakata National Park
Location
Lovedale NSW 
Travel Time
28-min drive
Surround yourself with the pristine landscape at the Werakata National Park, a protected reserve located in the Lower Hunter region. It's a beautiful place for picnicking with plenty of shaded, grassy areas and undisturbed serenity, minus the collective symphony of birds chirping perched in the trees above. After your picnic, stretch your legs and explore the area. There are plenty of bushlands, majestic ironbark and spotted gum trees as well as shrubby grevilleas and acacias that make up the landscape of the park. If you're lucky, you may spot gliders, wallabies and other native animals. Pack a basket full of yummy goodies and bring along your binoculars for some spectacular birdwatching. 
Picnic Spot #3: Mount Bright Lookout
Location
Watagan Track, Pokolbin 
Travel Time
25-min drive
If you want to savour lunch whilst overlooking spectacular vistas, then Mount Bright Lookout is where you need to go. A quiet, secluded spot with sweeping views of fertile lands and rolling hills, it's a beautiful spot to take in the tranquillity of the moment with a glass of wine and tasty bites in gorgeous weather. The hike to the lookout point via Watagan Track is moderately challenging but perhaps it's what you need to work up an appetite before you tuck into those delicious treats! Located just 30 minutes away from Huntlee, this location is perfect for those who want a quick getaway. If a remote venue is what you seek, this is definitely the right place for a quiet picnic with incredible views of the lush Hunter vineyards.
Picnic Spot #4: Greenway Wines
Location
350 Wollombi Road, Broke 
Travel Time
29-min drive
As far as decadent picnic hampers go, Greenway Wines easily tops the list. We are talking about a 5-star vineyard picnic experience, complete with bells and whistles. Greenway Wines is a small boutique vineyard and cellar door that offers delicious 100% estate-grown wines using sustainable farming techniques. They have partnered with Pokolbin Picnic Co - a company specialising in perfectly prepared picnics to ensure everything is laid out for you to enjoy a romantic, indulgent picnic experience on their private vineyard grounds. 
Picnic Spot #5: Tyrell's
Location
1838 Broke Road, Pokolbin 
Travel Time
15-min drive
If you like a side of history with your picnic, we recommend spending a day out at Tyrell's. Managed by the family's fifth generation of winemakers, this charming winery dates back more than 160 years. Bask in the beauty of nature with the historic hut built in 1858 behind you as you sprawl across their manicured grounds. The picnic service offered includes individually-packed picnic boxes with a decadent charcuterie board. Expect locally-sourced cheeses and cured meats with accoutrements such as olives and nuts. This unique and romantic experience is further amplified by drinking your favourite award-winning wine from Tyrell's, poured into two of the winery's etched Riedel wine glasses that you can take home.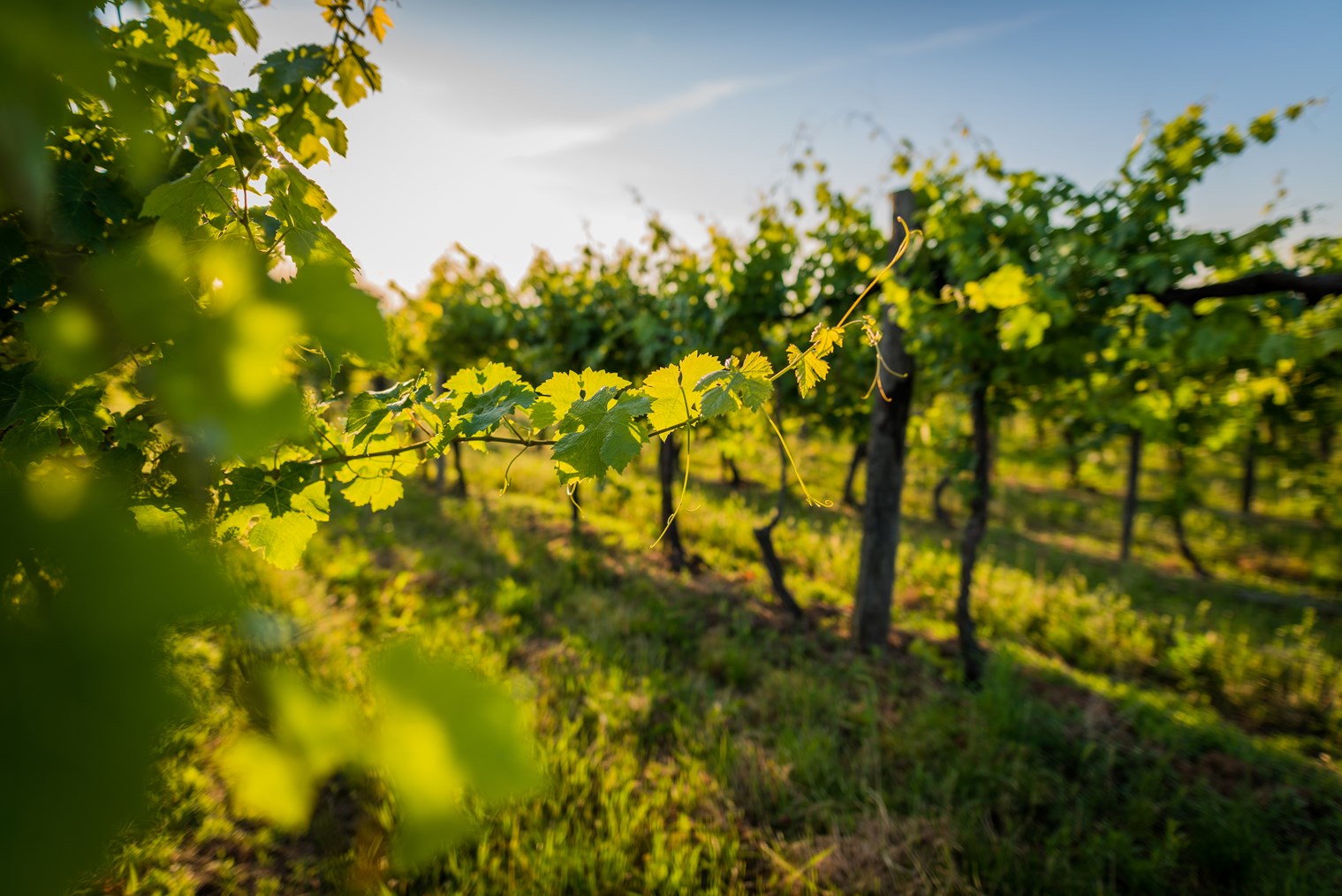 Picnic Spot #6: Hollydene Estate Wines Garden Picnic
Location
3483 Golden Highway, Jerrys Plains 
Travel Time
45-min drive
If you enjoy scenic drives, the Hollydene Estate Wines is a beautiful family-owned winery and cellar door located 45 minutes away from Huntlee via the Golden Highway. The expansive grounds at Hollydene Estate make a delightful picnic spot for the whole family. Kids can run freely in the wide open space whilst the adults can enjoy a long, leisurely picnic at the deck and garden courtyard with exquisite views of the garden and rolling hills. In a joint collaboration with Wandering Wild Events, expect a luxurious picnic basket with high-quality gourmet goodies and delicious wine varieties from Hollydene including Hunter Valley favourites: Cabernet Sauvignon, Semillon and Chardonnay.
Picnic Spot #7: Stomp Wines
Location
504 Wilderness Road, Lovedale
Travel Time
8-min drive
For a picnic with a difference, head on to Stomp Wines. A casual, relaxed spot, the business is run by a husband and wife team who are experts at crafting premium Hunter Valley wines. What makes picnicking here a dream is the 'Create Your Own Platter' experience. A big believer in supporting small, local artisanal businesses, Stomp has stocked up their pantry with the best produce from each category to bring you a decadent selection of goodies to enjoy with your wine tastings. Here's a preview of what they stock: flatbread leaves from Baccos Bakery, olives and oils from Belarna Grove, cheeses from Binnorie Dairy, honey from Broke N Bee & Honey and nuts from GI Gourmet Nuts and more. Find the perfect spot in the grounds and enjoy a relaxing game of bocce, noughts & crosses or Giant Jenga. 
Picnic Spot #8: Saddler's Creek Wines
Location
15 Marrowbone Road, Pokolbin
Travel Time
18-min drive
Enjoy the good life with a relaxing picnic at Saddler's Creek Wines. A picturesque spot for a variety of outdoor activities including picnicking, wine tasting and vineyard tours, this location is surrounded by gorgeous views of vineyards, rolling hills and the Brokenback Range. There are two options for lunch here. You can bring your own picnic basket or you can arrange a picnic hamper from their food truck onsite, available on Fridays and weekends. The outdoor area has lots of shaded trees with picnic pods and a BBQ. Feel free to explore the area and savour the delicious variety of wines with individual characteristics from the estate. Not a bad way to spend an afternoon.
Picnic Spot #9: Calais Estate
Location
151 Palmers Lane, Pokolbin 
Travel Time
10-min drive
Known as one of the most picturesque estates in the region, Calais Estate will wow you with its sandstone building, landscaped grounds and sweeping verandahs. A picture-perfect setting for a picnic, this winery is also famed for its extensive wine list in the valley, with everything from classic wines to more unique handcrafted, premium wine varietals. There are three picnic options available for your selection. The first is their Gourmet Picnic Pack, which can be enjoyed on the Estate or have it as a takeaway. The second is their Grazing Picnic, a delectable spread of locally made, delicious food such as gourmet cheeses, fruits, olives and dips that are presented beautifully on a table. The third option is the Luxury Picnic. A truly luxe option that was developed in collaboration with Miss May's Picnics. Think handmade imported rugs and cushions, luxurious styling and a visually-stunning feast laid out for your enjoyment.
Picnic Spot #10: McLeish Estate Wines
Location
462 De Beyers Road, Pokolbin 
Travel Time
16-min drive
For a full day of relaxation, good food and exceptional wines, McLeish Estate Wines has you covered. Roll out the picnic blanket and choose the spot you want from their spectacular grounds perched on a hilltop with sweeping views of the region. Their picnic basket is nothing short of amazing with chef Matt Dillow of the Deck Café behind this exquisite tasting basket known as the Regional Tasting Platter for Two. Made fresh daily using the highest quality ingredients, the goodies include homemade hummus and relishes and a mouth-watering zucchini and pine nut frittata, paired with a bottle of wine from the estate. Alternatively, go for their range of charcuterie and cheese plates paired with wines - they're just as sublime.