Currently living in Sydney
Relocate to the Hunter and save!
Use our simple calculator to find out how you could save more by moving to the Hunter
Relocate and Save
Huntlee at a glance
Great links
Motorway to Newcastle and beyond
Huntlee Advantages
Bonus unique to Huntlee worth $16,500
Advantages
Huntlee Advantages
Access to reticulated gas
Huntlee Water (no tank required)
Learn more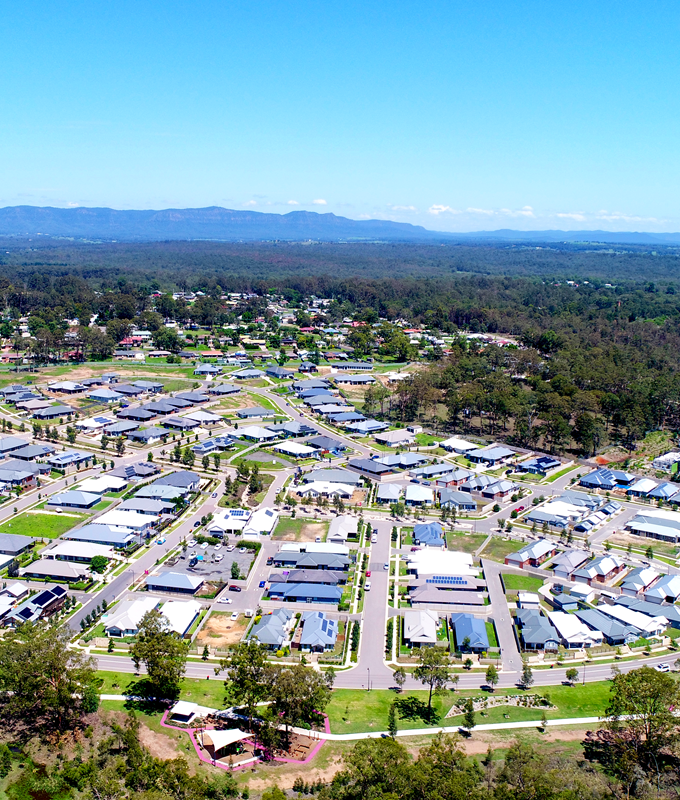 Prime real estate in the Hunter Valley
Huntlee is a contemporary new town being developed in the heart of the Hunter Valley, and is the first new town in over 50 years.
This new estate has great connections, just minutes from the M15 Hunter Expressway to Newcastle/M1 Sydney, five minutes from Branxton Train Station and only 45 minutes from Newcastle Airport, making Huntlee prime real estate with houses for sale going fast.
Huntlee estate will comprise of 4 residential villages surrounding a 200ha town centre and will eventually become a town similar in size to Singleton. Our first village, Katherine's Landing, already boasts a thriving community and is quickly coming to life, making Huntlee an exciting new community waiting for you to move in.
Town Centre convenience coming soon!
Urban Convenience, Hunter Valley Charm
With a Coles supermarket, medical centre, childcare centre and tavern all open in the town centre, you'll be a stone's throw away from everything you'll need. In Huntlee, you'll enjoy the convenience of a large town centre, nestled in the picturesque Hunter Valley, making it the best of both worlds and a clear reason on why people choose Huntlee.
Come and see for yourself why Huntlee estate is the perfect place for you and your family, we have a great range of block sizes for sale as well as house and land packages to suit every lifestyle and budget.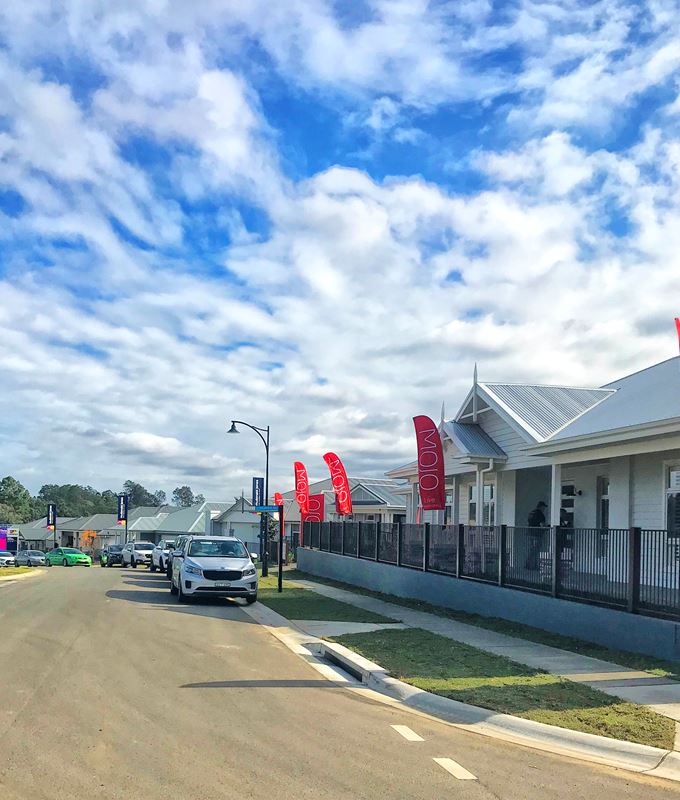 Visit our brand new displays on Peachy Avenue
Call Huntlee Estate Home
If you can already picture moving in, come and visit our display village to see what life would be like in the stunning Hunter Valley. With houses and land for sale in a variety of styles and land sizes, there's something to suit every lifestyle and budget in Huntlee. For more information, don't hesitate to get in touch with us today.
Information & Land Sales
Ph 02 4938 3910

Opening hours 
9am - 5pm, Monday - Friday
10am - 3pm, Saturday, Sunday & Public Holidays, or by appointment.
1 Triton Boulevard (Off Wine Country Drive),
North Rothbury NSW 2335 Get Directions