If you're looking for fun things to do in Hunter Valley with kids, you're in the right place. There's a variety of fun-filled attractions from farm visits to high-octane activities such as go-kart racing. Here's a round up of some of our favourites for your next visit, or if you're lucky to live locally, then for your next weekend or school holiday activity.
Location:
138 Lomas Lane, Nukalba
Travel Time:
15-min drive
Opening Hours:
Monday – Sunday: 9.00am – 4.00pm
If you're looking for fun things to do with the whole family, then a visit to the zoo is a wonderful choice. The Hunter Valley Wildlife Park is home to a wide variety of mammals, birds and reptiles and it's really just a fun and exciting zoo for the whole family. Spend the day exploring and learning about the many incredible species such as African white lions, cheetahs, maned wolves, capybaras, lemurs, capuchin monkeys and Australian native mammals including wombats, wallabies and kangaroos. You'll also get the chance to get up close and personal with some furry animals. The zoo offers Animal Encounters, allowing you to step into the animal's enclosure and feed them. This experience is accompanied by a Hunter Valley keeper who will tell you all about the animal's natural habitat and characteristics. If you are interested in wildlife, this zoo will give you an unforgettable animal adventure.
Location:
2090 Broke Road, Pokolbin 
Travel Time:
14-min drive
Opening Hours:
Monday – Sunday: 9.00am - 4.30pm
Spanning 29 acres of greenery, Hunter Valley Gardens remains a crowd favourite in the region and a top local family activity. What makes this place unique is the 10 international-themed gardens located throughout the grounds including the Storybook Garden, Indian Garden, Chinese Garden, Italian Grotto, Sunken Garden, Lakes Walk, Oriental Garden and many more. With various sections to explore, the enchanting walk-through comprises a 10m waterfall, topiary displays, serene ponds, statues, murals, and architectural structures that are hard to rival or find anywhere else. Comprising 8km of walkways, this garden is filled with sensational sights along with one of Australia's finest rose gardens with floral scents wafting through the garden. Filled with flora and fauna, there are 6,000 trees, 600,000 shrubs and over 1 million plants on display. Kids are sure to enjoy the various rides including the Ferris wheel, swing chair, carousel and the Hunter Valley Gardens Train.
Location:
18 Bradmill Avenue, Rutherford 
Travel Time:
19-min drive
Opening Hours:
Monday – Sunday: 10.00am – 4.00pm
Get your kids jumping and flipping through the air in this incredible jump space! GravityX is an indoor trampoline park that allows one to leap from one space to another in the safest manner possible! A bounce-tastic place for kids to burn that extra energy, this place is basically one massive trampoline arena with lots of sections for exploration. From jumping freestyle at the trampoline, defying gravity with aerial moves on their Big Air Bag or playing dodgeball, this place truly amps up the fun! Established in 2015, GravityX is a locally owned and operated business that encourages people of all ages and abilities to have fun exercising through trampolining. Get all the fun without any of the worry at this Hunter Valley kid-friendly venue.
Location:
381 Deasys Road, Pokolbin
Travel Time:
9-min drive
Opening Hours:
Thursday – Monday: 10.00am – 5.00pm
Tuesday & Wednesday: 9.00am – 5.00pm
With plenty of beautiful scenic vineyard routes, biking is a wonderful way to explore the Hunter region. And what better way to experience this than with Sutton Estate Electric Bike Hire - Hunter Valley's No. 1 premium bike experience. If you are an avid bike rider, choose the full-day hire from 10.00 am to 4.30 pm at $85. For a more relaxed pace, the half-day ride (4 hours) is available at $75. E-bikes are tons of fun, with the battery-powered ride allowing you to enjoy the outdoors without breaking a sweat. Going uphill? You don't have to peddle up if you don't feel like it. Visit as many wineries for tastings and stop at interesting places at your own leisure. Rest assured you'll be given a training session on how to operate the bike upon arrival along with helmet fitting before you get to ride. Refreshments and picnic hampers can also be arranged during booking. 
Location:
Hunter Valley Resort, Hermitage Road & Mistletoe Lane, Pokolbin 
Travel Time:
12-min drive
Opening Hours:
Monday – Friday: 10.00am - 5.00pm
Saturday & Sunday: 8.00am - 5.00pm
Tour through the beautiful landscape of the Hunter region on your very own Segway. Whether you're a beginner or an experienced rider, this Hunter Valley adventure of going down small country lanes will definitely be one of the highlights of your visit. Explore the sights and sounds of Hunter Valley's vineyards and hidden spots on a two-wheeled electric vehicle whilst taking in majestic views of the surrounding area. The adventure starts off with one on one training by their qualified Segway guide, before going through road tracks and trails of 1880's Stock Route that intersects the Hunter Resort Property. Here, you'll get possible glimpses of kangaroos, foxes, hares and even the odd wombat or goanna. The tour then ventures through the famous McGuigan vineyard and passes the Hunter Valley Bottling Company on the return. 
Location:
1/26 Lodge Road, Lovedale 
Travel Time:
14-min drive
Opening Hours:
Monday – Friday: 9.00am – 4.00pm
Saturday: 9.00am – 12.00pm
As far as epic adventures go, hot air balloon rides should definitely be on the list if you have not experienced it. Offering the flight of a lifetime, Balloon Aloft will take you and your loved ones on a beautiful sunrise balloon flight with spectacular views of the picturesque wine regions of Pokolbin, Lovedale, Rothbury or Broke. The balloon flight will take approximately 1 hour followed by a delicious gourmet breakfast and champagne (for the adults!) at the renowned Peterson House Winery and Restaurant. Truly an unmissable adventure. Balloon Aloft is an award-winning company that has been offering Hunter Valley balloon flights for over forty years, so this family-friendly activity is sure to deliver.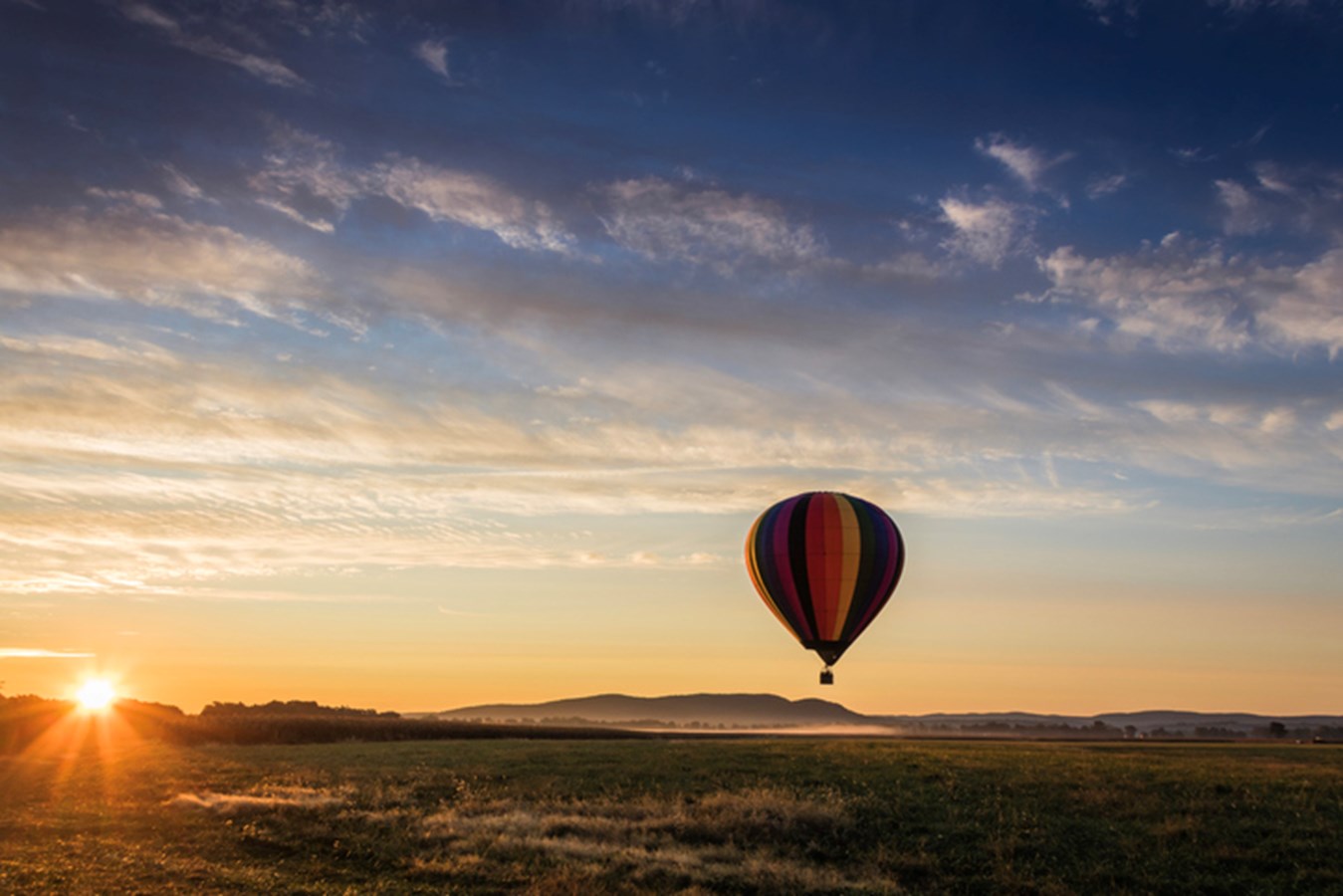 Location:
202 Neath Road, Kearsley
Travel Time:
25-min drive
Opening Hours:
Monday – Sunday: 9.00am – 5.00pm
Welcome to the region's biggest, fastest and most exciting 4-stroke go-kart hire track with a massive 850m long track! A fun place to compete safely with family and friends, this fast-paced venue will get your competitive engines running. The track consists of a variety of fast straights, long fast corners, and a good mixture of slower corners to really test out the driver's skill. Safety is a priority here, so Go Karts Go track is fully equipped with traffic lights as well as tyre walls to protect drivers from going off track or cutting across the track. Catered for adrenaline junkies, the go-karts are capable of 70km/h. But be rest assured the vehicles were developed to meet the demands of global standards. Make a booking and put your skills to the test.
Location:
1100 Milbrodale Road, Broke 
Travel Time:
28-min drive
Opening Hours:
Monday – Sunday: 10.00am – 4.00pm
If your kids love farm animals, here's an incredible opportunity to get up close to alpacas at this Hunter Valley alpaca farm. Alpacas are members of the camel family and each one has its own unique personality. Gentle, curious and docile with the most adorable face, alpacas are social creatures, and with training can become great pets. The day visit at Starline Alpacas includes entering the enclosure and a feeding experience. Visitors are welcome to wander through the designated paddocks and take photos of this unique moment. The setting here is gorgeous with views of the Brokenback ranges and the Yengo-Wollemi National Park. A wonderful way to spend quality time with the family. 
Location:
262 Leggett's Drive, Richmond Vale
Travel Time:
24-min drive
Opening Hours:
First three Sundays of each month and every Sunday during School Holidays - 9.30am – 4.00pm
Train enthusiasts will love the Richmond Vale Railway Museum, the only operating heritage railway north of the Hawkesbury River. This one-of-a-kind museum is managed by a board of volunteers who are friendly, helpful and knowledgeable - they will tell you all you need to know about Australian train history. Go on a 20-minute ride on a steam train through the surrounding bushland. Each entry entitles you to unlimited steam train rides! There's also a miniature train for kids that runs based on availability. This museum is located by Richmond Vale, between Kurri Kurri and Freeman's Waterhole.
Location:
Yango Street, Cessnock 
Travel Time:
19-min drive
Opening Hours:
Monday – Sunday: 24 hours
Kids will love this huge playground. Located in Cessnock, Bridges Hill Park has an inclusive playground with different levels of play experiences for kids of all ages to play and burn off energy. The centrepiece of this playground is a 10-metre structure of climbing nets, rope tunnels, platforms and an enclosed metal slide - all designed to encourage kids to explore freely and use their imagination. Older kids can shoot hoops in the half-sized basketball court or ride on a designated scooter area. Walking about is easy with improved pathways and there's a viewing platform to take in the spectacular sights of the area. Equipped with picnic tables, BBQ pit, shaded areas and parking facilities. This Hunter Valley playground is a popular spot with locals and visitors with its variety of activities.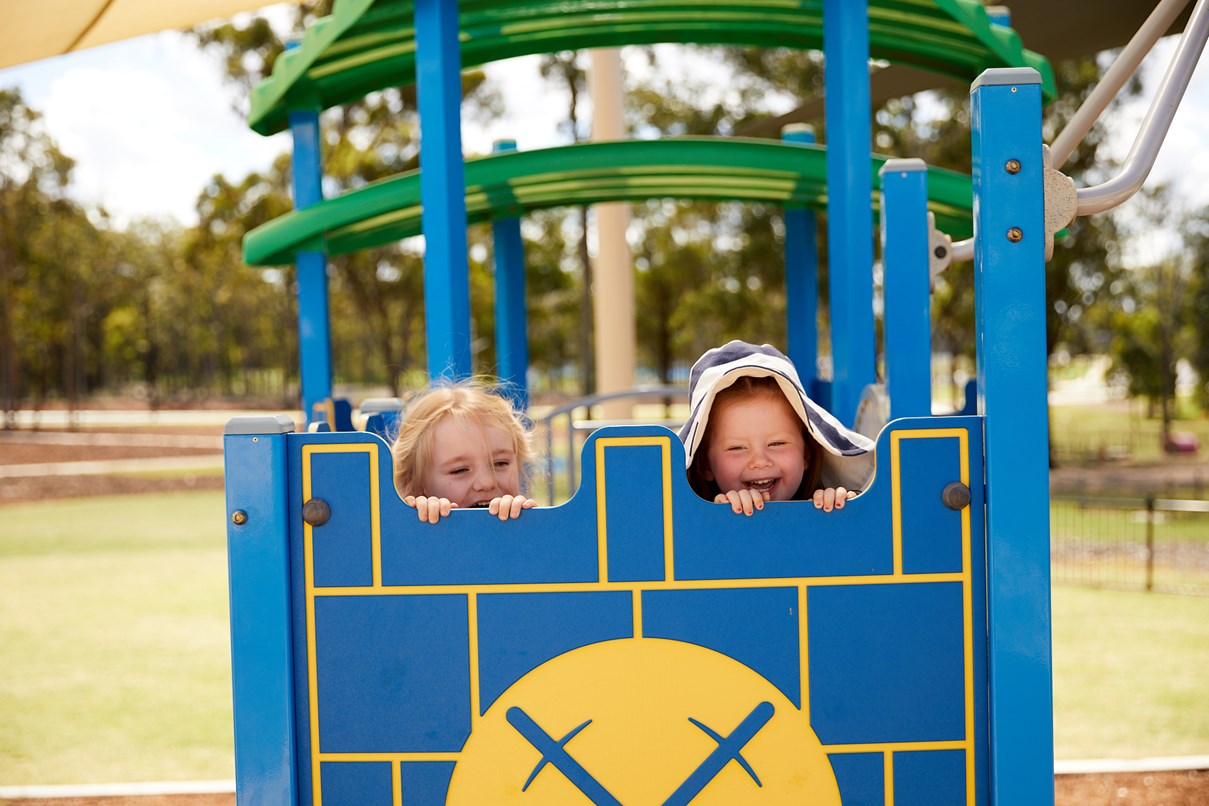 Location:
288 Talga Road, Lovedale 
Travel Time:
15-min drive
Opening Hours:
Monday – Sunday: 8.00am - 7.00pm
Set in the peaceful surroundings of the lower Hunter and Wine Country, Hunter Valley Horse Riding & Adventures offers a variety of horse and pony rides for visitors. Enjoy spectacular, panoramic views as you ride over the Molly Morgan Range and go as far north as Barrington Tops. Promising a unique experience with an action-packed itinerary, their rides are designed for all ages and for all levels of experience. Pony rides are available from 10 minutes, 30 minutes or 1 hour, whilst trail rides are from 1 hour to 2 hours. If you are geared up for half-day rides, you can select to have a picnic ride, sunset ride or a BBQ ride to make your ride even more magical. Up for more Hunter Valley adventures? This professional, fun-filled operator also provides a variety of activities that include bushwalking, camping & farm stays, donkey and mule walks, tractor rides to feed animals, nighttime wildlife tours, go-kart racing and many more.
Location:
Hunter Valley Gardens, 2090 Broke Road, Pokolbin
Travel Time:
14-min drive
Opening Hours:
Monday – Sunday: 9.30am – 4.30pm
A driving range with a wow factor, the Hunter Valley Aqua Golf is a fun entertainment option for the whole family. Immensely popular with both locals and tourists, Aqua Golf is an activity not to be missed when you're in Wine Country. Established in 1979, this iconic Hunter Valley kid-friendly destination continues to provide laughter and thrills with this outdoor activity amidst a relaxed, picturesque setting. The objective of this game is to hit golf balls into a lake. If your ball lands in a floating net, you win a prize. The smaller the net, the bigger the prize. Players can win vouchers to cellar doors, restaurants, helicopter rides, hot air balloon rides, golf games plus cash jackpots! Fun for all ages, Aqua Golf is a great way to spend the day and it's affordable too. Purchase a bucket of 36 golf balls for only $9. Free golf clubs are available for loan.
Location:
638 De Beyers Road, Pokolbin 
Travel Time:
15-min drive
Opening Hours:
Monday – Sunday: 10.00am – 5.00pm
Wine tastings are a must when you are in Australia's most accessible wine country. But what do you do when you have kids in tow? Fortunately, the Hunter Valley is extremely child-friendly with a handful of wineries that offer tasting experiences for children. Tulloch Wines is one such place. Kids will be seated with the adults in their group and participate in 'grown-up' activities. Whilst the adults sample their wines, children aged 3 - 12 years old can go for the Junior Tasting Experience which comes with five tasty snacks to pair with five non-alcoholic beverages. There's also a Kombucha Tasting Experience which is more suitable for teens and other non-drinkers in your group. To keep kids further entertained, there are colouring books, timber board games and outdoor lawn games such as giant Jenga and croquet. Tulloch Wines is a truly ideal location for a Hunter Valley family activity.