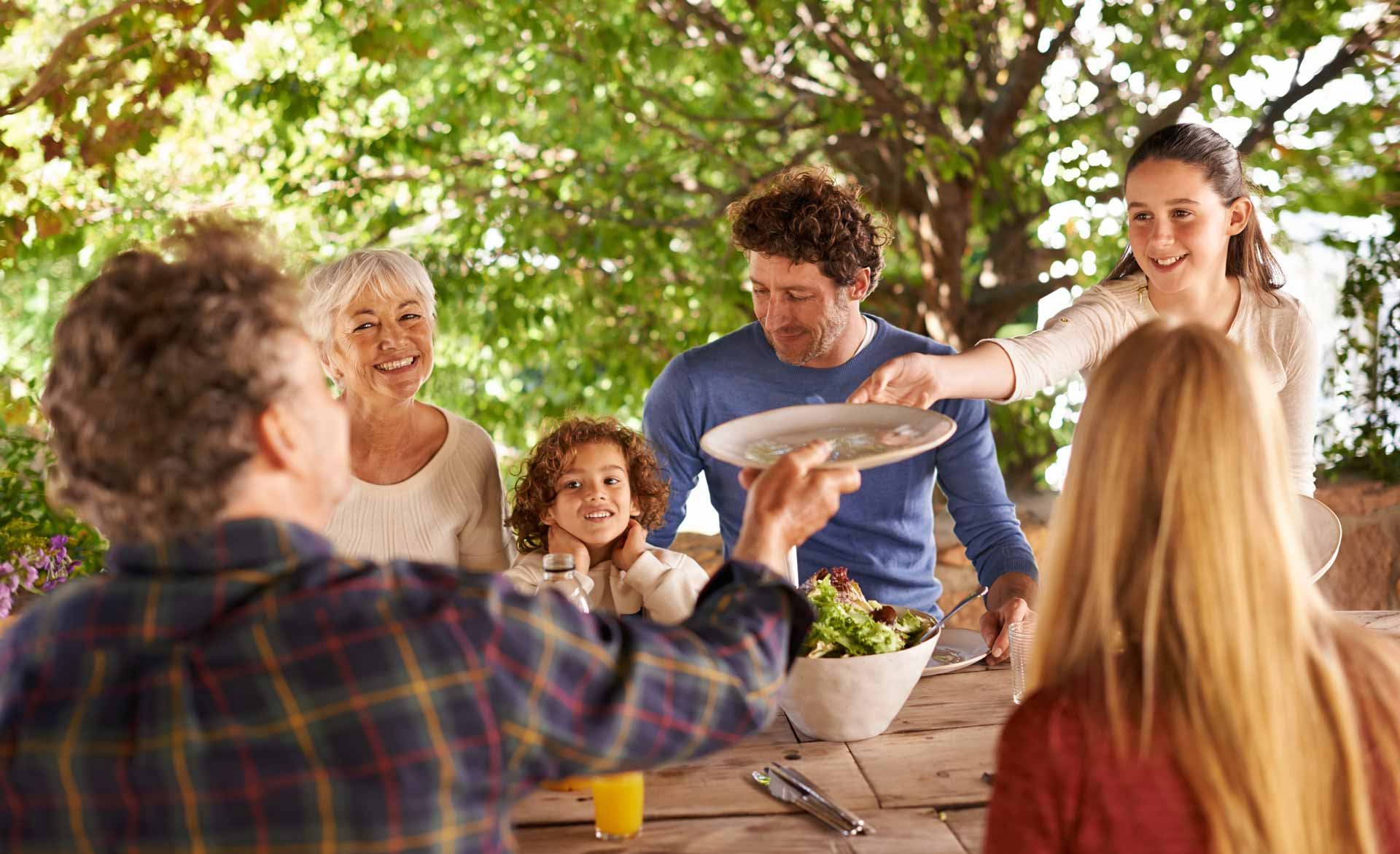 If you're looking for a family-friendly restaurant close to Huntlee estate, you're spoilt for choice in the surrounding Hunter Valley. But with so many great options it can be difficult to choose just one place to take the family. That's why we've shortlisted some of our favourites for you to check out, with each restaurant showcasing a menu that will keep both adults' and children's taste buds happy.
Location
64 Majors Lane, Lovedale
Travel Time
15-min drive
Opening Hours
Thursday – Monday: 11.00am – 3.00pm
Lovedale Smokehouse is a popular Hunter Valley family-friendly restaurant known for its artisan smokehouse. Specialising in family-style charcuterie platters and low and slow barbecue, this cafe is set in a quiet, picturesque 100-acre vineyard with plenty of open space for kids to run about and play. Come with your family to enjoy a sumptuous charcuterie board which includes cold meats, a variety of cheeses, olives, jam and assorted nuts with a baguette and crackers. The menu also features mouth-watering spiced rub, and barbeque meats such as ribs, pulled pork and brisket. If you like street food, the menu has food truck-style favourites such as smoked salmon salad, nachos, tacos and hoagies & toasties. Not to be outdone by adults, kids have their own menu too, with delicious ham & cheese toasties, mac & cheese, burgers and deli offerings all under $10. Be sure to save room for dessert with their gelato bar. If you'd prefer to keep things laid back and casual, you have the option to enjoy your meal as a picnic with your family in their expansive vineyard.
Location
Crowne Plaza Hunter Valley, 430 Wine Country Drive, Lovedale 
Travel Time
12-min drive
Opening Hours
Monday – Friday: 10.00am – 9.00pm
Saturday – Sunday: 9.00am – 9.00pm
With a relaxed and welcoming atmosphere for kids, Lovedale Bar + Grill at the Crowne Plaza Hunter Valley offers family-friendly dining with a variety of sharing platters and delicious pizzas that everyone can sink their teeth into. Kids also have their own dedicated menu with offerings such as chicken schnitzel, fish and chips and their signature in-house burger. All kids' meals come with a soft drink and a dessert.
Adults will also love this place as it offers a variety of craft beers from their on-site brewery, Sydney Brewery Hunter Valley, located just next door. There's also a generous selection of sparkling, wines, cocktails and spirits. You can choose to relax indoors or enjoy your meal in the outdoor beer garden. While on weekends, the venue hosts local musicians from 4.00 pm - 10.30 pm. 
Location
737 Lovedale Road, Lovedale
Travel Time
13-min drive
Opening Hours
Thursday – Monday: 11.00am – 5.00pm
Set against a stunning backdrop on a 25-acre estate, Leaves and Fishes immediately draws you in with their Balinese-inspired décor. The seafood-based menu includes fish and chips, Tasmanian scallops, soft shell crab in Singapore chilli sauce and many more. You can have your meal in the restaurant or anywhere on their sprawling grounds. For the little ones, there are two kids meals to choose from, classic fish & chips and chicken & chips, made with fresh seasonal ingredients. Both meals come with juice poppers. 
A laid-back, informal dining approach, Leaves and Fishes has a no-reservation policy, so you can simply walk in. After your meal, explore the grounds. They harvest their own Silver Perch in the dam within the estate where kids will get the chance to feed the fish. Be sure to also check out The Store - their in-house boutique selling beautiful homewares, fashion and pantry items inspired by the restaurant.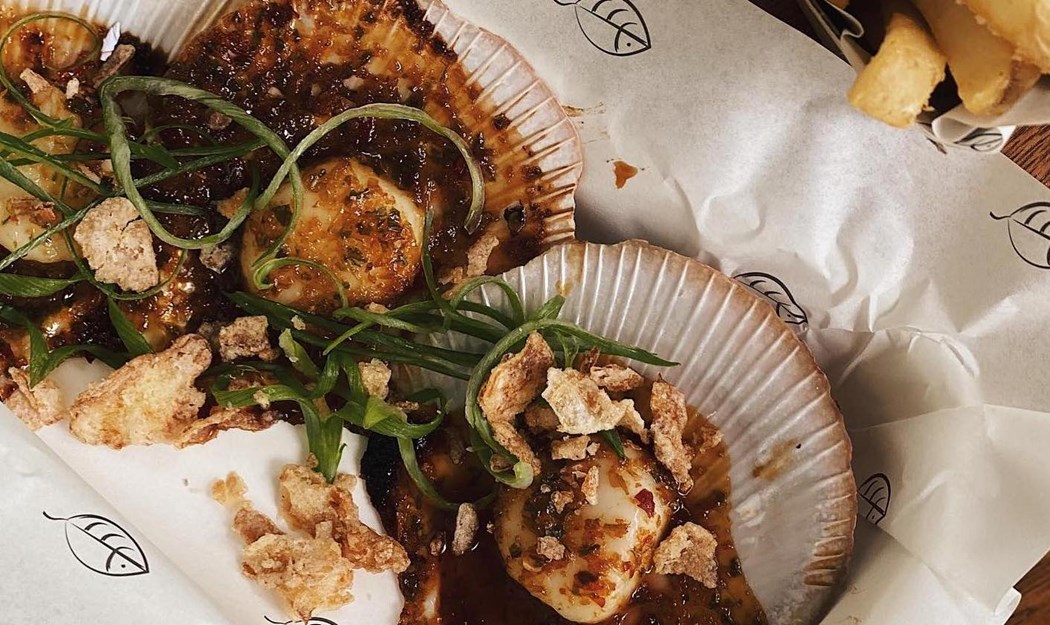 Location
Peppers Creek Village
Broke Road & Ekerts Road, Pokolbin
Travel Time
14-min drive
Opening Hours
Monday – Sunday: 8.00am – 10.45am, 12.00pm – 2.45pm
Café Enzo is a great option to enjoy a family meal with its friendly and buzzing atmosphere. Established in 1996, it was one of the first cafes in the Hunter Valley. Located in the Tuscan-inspired Peppers Creek Village with sandstone buildings, landscaped gardens and stone fountains, this charming locale continues to dazzle with its homemade menu cooked with locally grown produce. The menu at Café Enzo is modern Australian, delicious and made fresh to order. Kids are also catered for with dedicated breakfast and lunch menus available. Dishes here are centred around local produce. We are especially fond of the linguini with tiger prawns and pork belly. This is the perfect spot for a relaxed breakfast and lunch with ample free on-site parking, but be sure to book to avoid disappointment as it can get busy, especially on weekends.
Location
2144 Broke Road, Pokolbin
Travel Time
13-min drive
Opening Hours
Monday –  Sunday: 11.30am – 3.00pm, 5.30pm – 9.30pm
For families who love Asian cuisine, Oishii is a great fusion eatery for a unique and tasty dining experience. Located at Roche Estate, this popular local haunt serves up good food at affordable prices. With its high ceiling and simple Asian-themed dining room, this place puts you at ease immediately with their casual approach and friendly service. An authentic Thai and Japanese eatery, Oishii offers an extensive menu including traditional favourites such as teriyaki chicken, sushi and sashimi. Must-try standouts include the classic Thai street food, Pad Thai and the Panang duck curry, a dish bursting with rich, creamy and spicy flavours. There's also a variety of vegetarian dishes available. From sharing plates to a variety of small bites, there's something on the menu for the whole family at Oishii. Kids will also love their dessert selection with offerings of matcha ice cream and sticky rice with mango.
Location
701 Lovedale Road, Rothbury
Travel Time
13-min drive
Opening Hours
Monday – Friday: 8.30am – 2.30pm
Saturday & Sunday: 8.00am – 2.30pm
A picturesque dining destination for the whole family, the Deck Café is perched on the deck overlooking a lake nestled in greenery. Using beautiful, seasonal ingredients, this café serves up flavourful modern Australian dishes that range from classics with a twist to imaginative new creations that will excite the foodie in you. Kids aged 12 and under can enjoy their brekky menu consisting of Belgian waffles with a choice of fresh strawberries or bananas with accompanying toppings. For something savoury, the delicious sourdough with poached eggs and chipolatas will please even the fussiest eater. The breakfast menu for adults is equally superb. For lunch and dinner, there is an incredible tapas menu - the duck liver parfait and baby calamari are touted to be particularly good. Overall, The Deck Café offers scrumptious food for the whole family in an idyllic setting with welcoming and friendly staff. Also within the estate are farm animals that will keep the kids entertained.
Location
136 Talga Road, Lovedale
Travel Time
14-min drive
Opening Hours
Thursday – Monday : 12.00pm – 3.00pm, 6.00pm – 9.00pm
Situated above the vines of St. Clements Estate, Lillino's Bar and Trattoria menu showcases the true flavours of Sardinia and serves up some classic family favourites. Locally-sourced ingredients are matched with the finest produce from Italy such as Prosciutto di Parma, mozzarella, parmesan and pizza flour directly from Napoli to create strong classics. Be sure to try the prawn linguine, the gnocchi with gorgonzola cream sauce or the pizza with rocket and prosciutto. But if you don't have time to stop here for a meal, be sure to at least pop by for a gelato. 
Using high-quality ingredients, Lillino's serves up traditional Italian-style gelato in a variety of flavours. Make sweet memories with your loved ones and enjoy a scoop of gelato at this lovely and charming vineyard restaurant.
Hunters Quarter 
Location
576 De Beyers Road, Pokolbin 
Travel Time
15-min drive
Opening Hours
Friday & Saturday : 11.30am – 3.00pm, 5.30pm – 10.30pm
Sunday : 11.30am – 3.00pm
The food at Hunters Quarter is a testament to head chef, Brian Duncan. Armed with a breadth of experience having worked at Dorchester Hotel (three Michelin stars) and Claridge's Hotel (one Michelin star) in London, chef Brian believes good food is about technique but great food is about passion. To that, he is passionate about highlighting fresh, seasonal produce and bringing a unique and refined quality to his dishes. Simplicity wins the day with the clean and elegant seared scallops paired with miso chawanmushi. The perfectly cooked and seasoned hibachi grilled spatchcock and the flavorful duck breast in Asian vinegar are nicely done. Children are also destined to eat well here. The kid's menu for those under the age of 10 features a few great options for mains: chicken fingers, battered fish and chips, mini beef burger or the tomato penne pasta, with ice cream with chocolate sauce to sweeten the deal! 
Whether your family is in the mood for a relaxed breakfast, a casual lunch or a decadent dinner, there are so many fantastic family-friendly restaurant options to choose from when you live in Huntlee estate.