McDonald Jones Homes
Style, luxury and practicality
The perfect combination of style, luxury and practicality, the San Marino is a home you and your family will treasure, make memories in and truly love as the years roll by.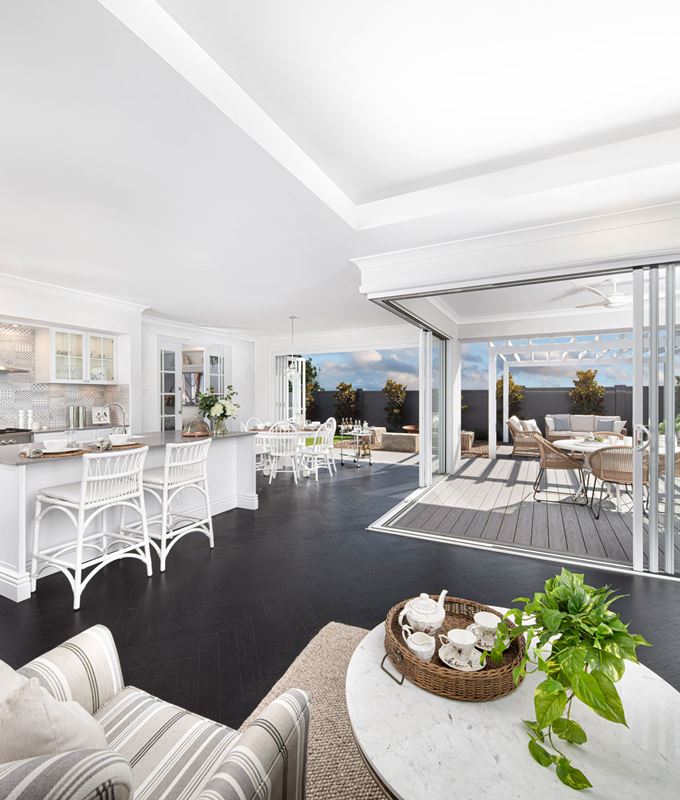 Expansive living spaces 
You'll love the way the San Marino's Family/Living/Dining and Gourmet Kitchen interact together; and as a whole with the breezy optional Alfresco Cabana. The seamless indoor/outdoor living created by the design is perfect for entertaining, as well as for everyday family living and special times together. A spacious Home Theatre off the Dining area can either be shut off or opened to the rest of the space.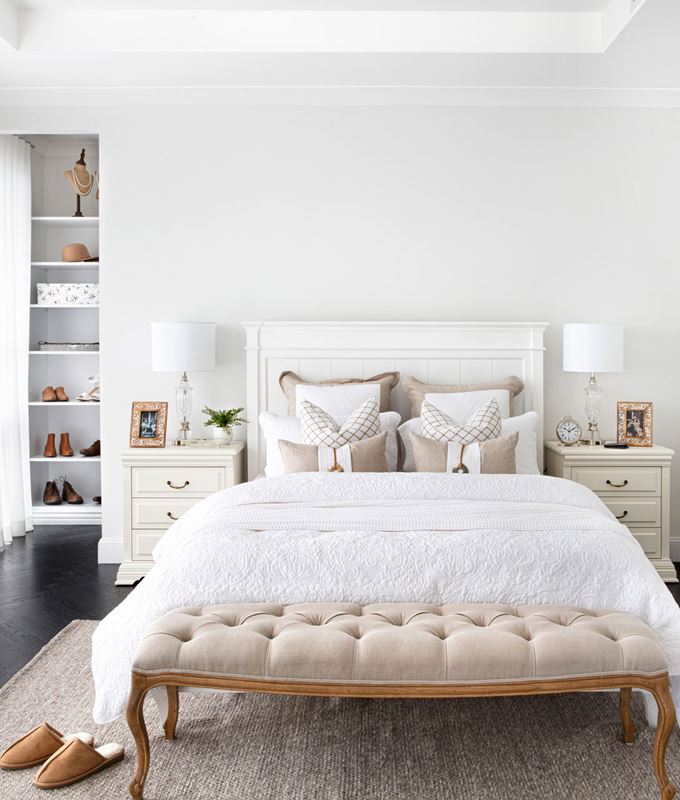 Retreat zones
The central location of large Master Suite means this is a home that will adapt to your needs as the needs of your family evolve. The kids' zone – consisting of three bedrooms, Children's Activity, Study Nook, family Bathroom and Powder Room – is at the front of the home, in easy distance of the Master for when the kids are small, but far enough away for teenagers to claim as their own as they grow.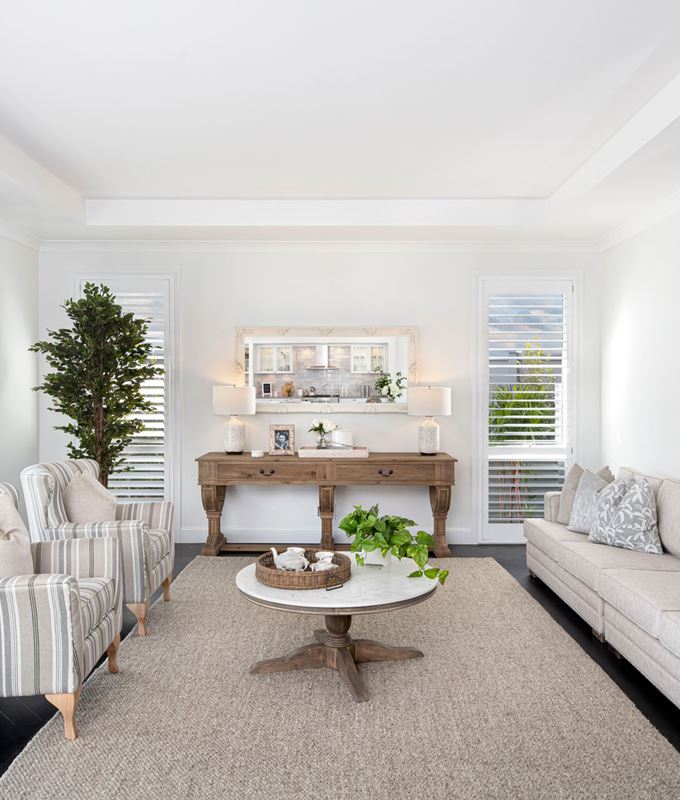 In perfect harmony 
From the clever layout to the innovative architecture, this is a design that is attuned to the needs of a modern family. With the communal living areas all located in the airy, spacious rear, the San Marino offers a clear division between rest and play, giving your family the flexibility of coming together to socialise or for quiet time away in the sanctuary of their own areas.