Want to learn more about living at Huntlee?
Let Greg guide you through the process.
Come visit us at our sales office and chat to Greg about how you could save more and live better at Huntlee.
1 Triton Boulevard, North Rothbury, NSW 2335. Get Directions
Phone: (02) 4938 3910
Email: huntleesales@lwpproperty.com.au
Office hours:
8:30am-5pm Monday to Friday
10am-4pm Saturday, Sunday and public holidays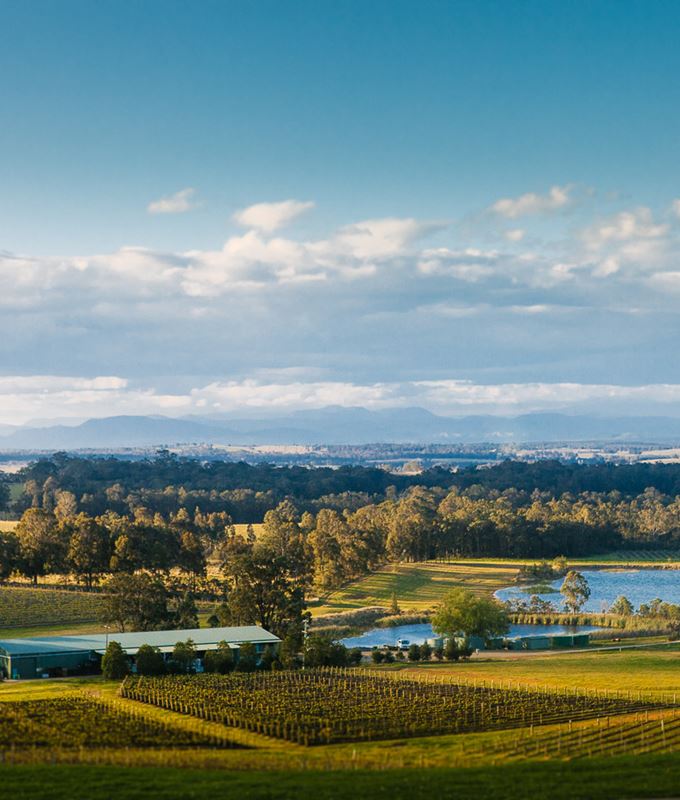 Perfectly connected
Great location in the heart of the Hunter
Huntlee is a new town located just 45 minutes from Newcastle and 20 minutes from the major regional centres of Maitland, Cessnock and Singleton.  Intimate, neighbourly villages with central essential facilities like the local café, primary school or beautiful park to meander in, surrounding a planned town centre full of life, with major shopping, education and more.
Plus you'll be minutes from wineries, restaurants and activities in the Hunter Valley.
Enjoy an affordable lifestyle with excellent commuting options to Newcastle via the M15 Hunter Expressway. Huntlee is also ideally located if your work is centred on the mining industry in Muswellbrook.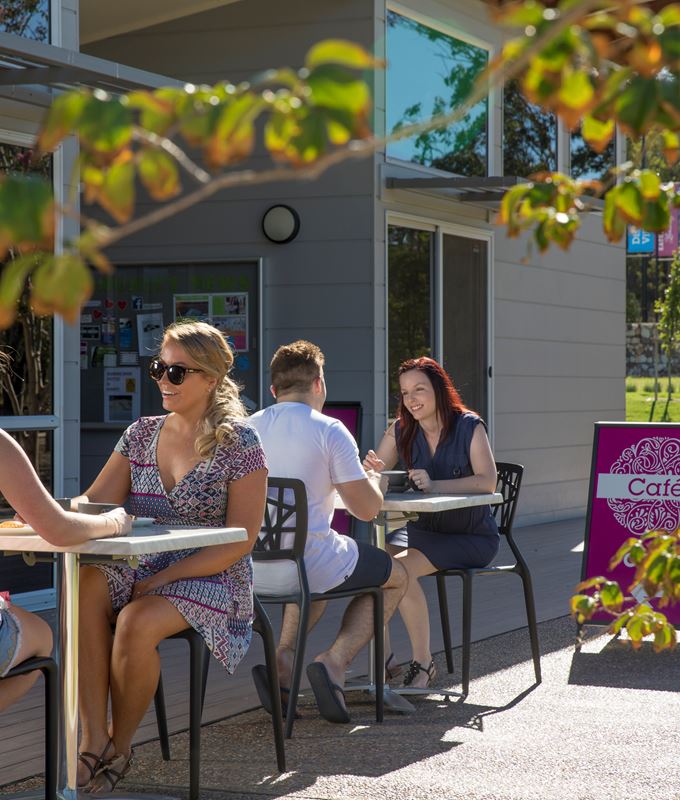 Huntlee Community
What it's like living in Katherine's Landing
Huntlee has been designed as a group of intimate, neighbourly villages surrounding a vibrant town centre.  Our first village, Katherine's Landing, is emerging as a tightly-knit, neighbourly community, a great place for families, couples and businesses.
Katherine's Landing is the first of four villages to be developed at Huntlee. It is set east of Wine Country Drive and close to the planned Town Centre, where a beautiful recreation lake and sporting oval will be at the heart of the new community.
Each village is designed to be self-sustaining – a walkable neighbourhood with wide, tree-lined streets and a village centre where a range of services and facilities will cater for day-to-day life. Convenience is central to the design of each village and to Huntlee as a whole.
While our town centre is being built, neighbouring towns of Branxton and Greta offer primary schools, shops, medical services and other facilities within minutes from Huntlee. Cessnock, Singleton and Maitland – all less than 20 minutes away – provide everything you'd expect from major regional centres.
Save $$ with Huntlee Advantages
Have a great work life balance - a large roomy lot for your family home, lots of fresh air and friendly neighbours and excellent road and rail links to wherever you need go. Additionally, Huntlee wants to help you settle in quickly so we have a range of extra Advantages - worth $16,500 to make your move easier.
Huntlee Water

WITH RECYCLED WATER INCLUDED IN YOUR PURCHASE! (NO RAINWATER TANK REQUIRED).

Side and rear fencing

you won't have to spend on fencing - its included.

Frontyard landscaping

A BEAUTIFUL BONUS FOR YOUR NEW HOME.  ALL THE HARD WORK IS DONE AT NO EXTRA COST!

High speed internet

the cost of fibre to the premises is also included.

Natural Gas

reticulated natural gas line provided to every lot.
Huntlee's thriving community
Huntlee Snapshot
Huntlee is the new town in the heart of the Hunter - a brand new community  designed to grow as a traditional, vibrant neighbourhood with convenient access to everything you'll need.Education, Coles supermarket and a full range of shops, together with medical facilities, parks and cycleways and big box shopping.

And with motorway access to Newcastle and to Sydney, living at Huntlee means that you can have a great quality of life while still working in the hustle and bustle if you need to!
45mins to Newcastle

straight down the M15 in no time

Thriving community

Katherine's Landing is already home to over 200 families

7,500 homes

20,000 residents in 4 villages surrounding a contemporary town centre

Priced from $175,000

lots ranging from 510sqm to over 1376sqm

160ha of beautiful parklands

extensive public open space for all to enjoy