A community designed for all generations 
If you are thinking of relocating to the Hunter Valley region, Huntlee is an area worthy of your consideration. A new town in the heart of Australia's renowned and prestigious wine region, Huntlee is a self-contained, master-planned community designed to cater to the needs of multigenerational families. 
Whether it's for a growing family, young working professionals, or retirees, the estate offers a range of living options that will meet the varied needs and preferences of its residents through all stages of life. 
A variety of Huntlee homes
The developer of Huntlee, LWP Property Group, is an award-winning developer that has attracted many residents with its idyllic countryside living with modern amenities. Designed to grow as a vibrant yet traditional community, Huntlee is divided into 4 villages surrounding a contemporary town centre. 
As a new town, there is a great range of affordable living options for sale, one of them being the contemporarily designed, ready-to-move-in detached and semi-detached homes for families. For those who prefer homes with lower maintenance, the Huntlee Urban Series one and two-story townhouses offer flexible floor plans, allowing you to design your home the way you want to live. Located right in the town centre, this range of Huntlee townhouses prioritises comfort and convenience at an affordable price. 
However, if the idea of customising your own home on a larger lot sounds enticing, living in Huntlee affords you the opportunity to buy a plot of land and build a home tailored to your specific needs. There are many upsides to this. Firstly, you have the flexibility to accommodate your family's changing needs, such as renovating your house to create more room. Secondly, the additional land also gives you and your family space to enjoy outdoor activities together, including backyard cricket or family BBQs. Those with a knack for growing their own vegetables will appreciate the extra land; with room to plant and watch as your garden grows.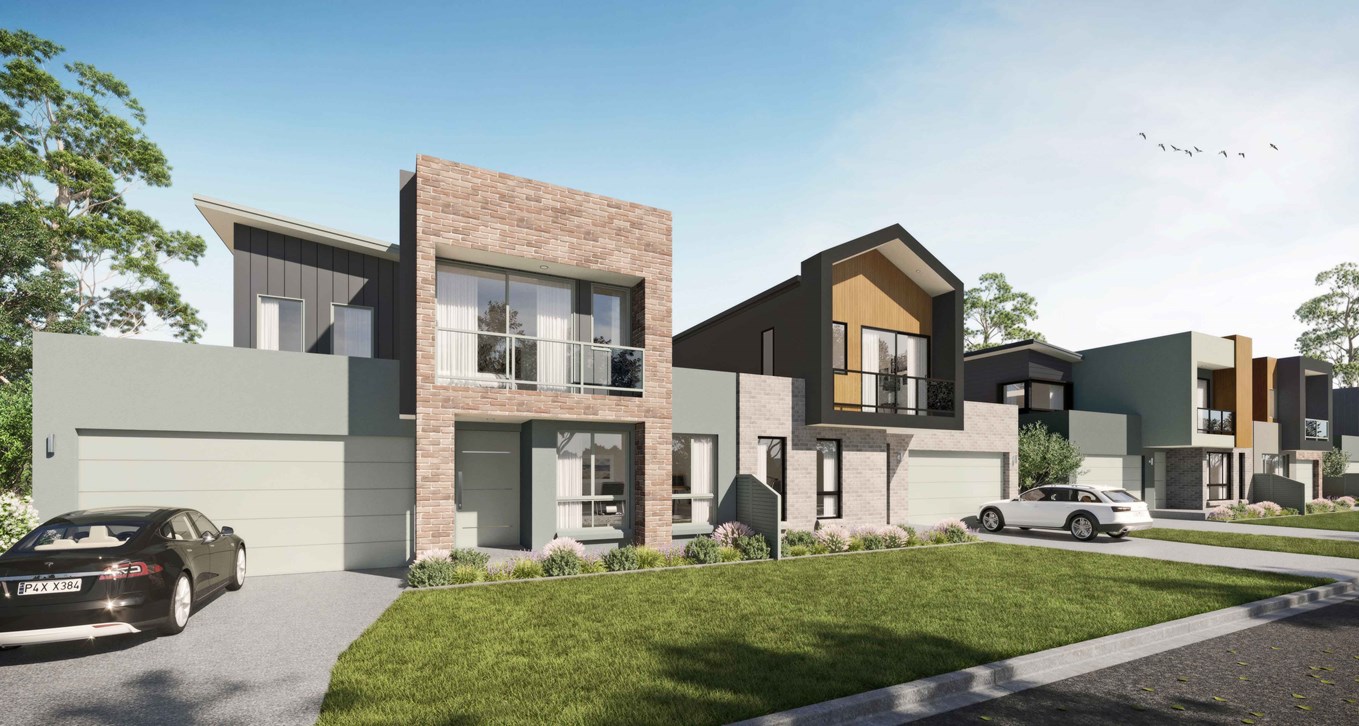 A retirement community close by
Huntlee also caters for family members who are retiring or downsizing their homes. Living close to family is important and provides a sense of assurance for elderly parents. Located just 3 minutes' drive from Huntlee is Green Ridge Hunter Valley by Sencia, a charming retirement village within Huntlee complete with world-class facilities. 
The perfect combination of individuality and community, residents are given two living options here. The first is independent living. Residents live on their own in a well-appointed two or three-bedroom villa of their choosing with full access to community amenities and offerings. The second option is assisted living, an ideal set-up for those who need extra support with round-the-clock staff to help with everyday activities. 
Green Ridge also provides residents with the opportunity to stay active with many social and leisure activities. Health and wellness services are a mainstay here which include regular health checks, rehabilitation services, and more. Set in a safe, secure, and secluded environment, life at Green Ridge is everything you'd expect and more for the next chapter of your parent's life.
Huntlee employment opportunities and economic growth
With the world-renowned wine region on its doorstep, Huntlee provides a plethora of job opportunities for its residents across a variety of industries. Those passionate about viticulture and oenology will find their career flourishing in the region. Known for its fertile soil and favourable climate, the agricultural and horticulture sectors also provide economic prosperity for the local economy and generate growth from related industries including packaging, logistics, marketing, and retail. 
Additionally, the service industry from the many cellar doors, hatted restaurants, cafes, and art galleries in the region further adds to the employment opportunities. Over and above that, Huntlee is a new community that is rapidly expanding. The construction industry plays a significant role in providing jobs for skilled craftsmen such as bricklayers, carpenters, electricians, and plumbers.
Shaping the next generation of leaders
The Hunter region offers a number of educational institutions, including the University of Newcastle. A leading university in Australia, the university places a strong focus on student experience, engagement activities, and research, attracting students from around the world with its range of undergraduate and postgraduate programs such as arts, education, business, engineering, and science. 
In addition, Hunter Valley is home to a number of nurseries, kindergartens, primary schools, and high schools, catering to the young people in the region. With plans to include more schools to ensure there's no shortage of quality education for the residents. 
With its picturesque countryside landscape and range of modern conveniences for urban living, Huntlee is truly a community made for all walks and all stages of life.