Land for sale in the Hunter Valley
Huntlee is a new town just 90 minutes from Sydney with a wide range of land for sale, affordably priced from $165,000 and with a selection of lot sizes.  Choose a home and land package from a range of NSW's premier builders' starting from just $449k or take a wander through one of our 9 stunning display homes and choose a design.  When you buy at Huntlee, you also get a great range of extras included in the price, the Huntlee Advantages total $16,500 of extra value.
Calculate how much you could save by moving to the Hunter
Let us help you make your Hunter Valley move, a great one
With land affordably priced from just $165k and the added bonus of FREE fencing and FREE landscaping, that's a lot of added value for your new home. Couple that with a convenient location just off the Hunter Expressway and at the gateway to the Hunter Valley vineyards and there's even more to love about living in Huntlee.
Call us on 4938 3910 to speak to one of our friendly sales staff.
Visit us at 1 Triton Boulevard, North Rothbury.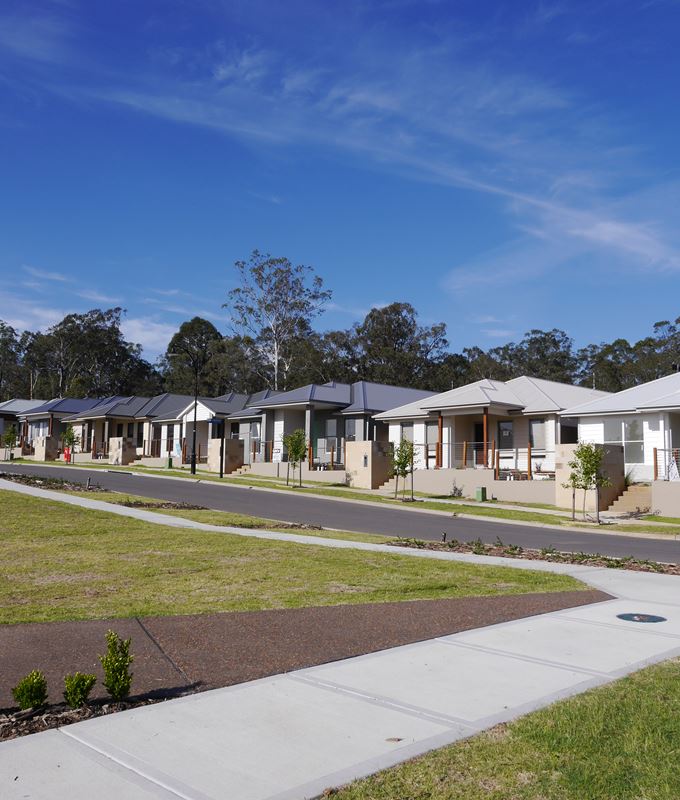 Wineries, entertainment, shopping and more
Great location in the heart of the Hunter.
Huntlee is a new town located just off the M15, only 90 minutes freeway driving to Sydney and just 45 minutes from Newcastle.  Intimate, neighbourly villages with central essential facilities like the local café, primary school or beautiful park to meander in, surrounding a planned town centre full of life, with major shopping, education and more.
Plus you'll be minutes from wineries, restaurants and activities in the Hunter Valley.
Enjoy an affordable lifestyle with excellent commuting options to Newcastle. Huntlee is also ideally located if your work is centred on the mining industry in Muswellbrook.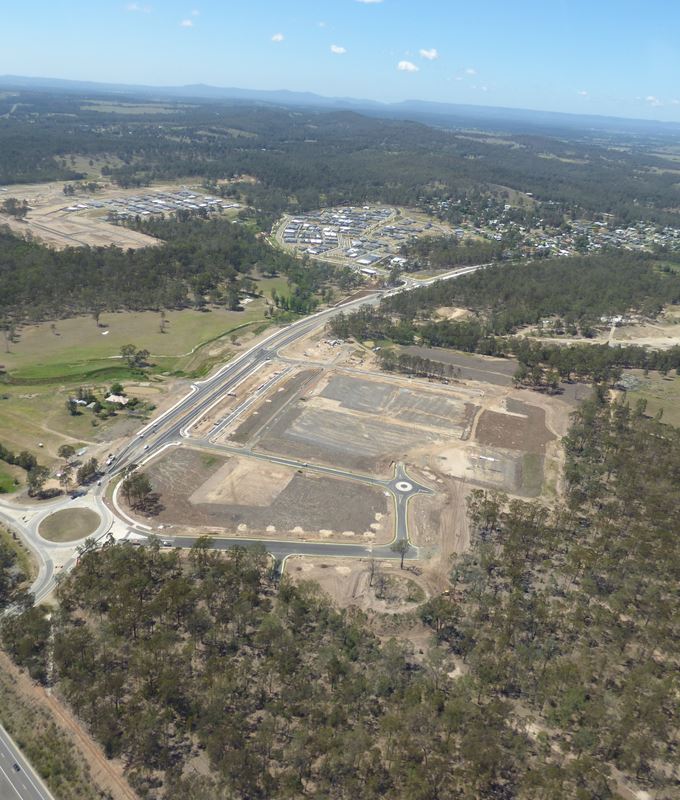 Great connections with freeway access.
Huntlee is perfectly positioned and very well connected, at the start of the M15.  This means great road connections, both close and further afield:
Sydney - M15, M1 to the northern suburbs - 90mins
Central Coast – M15, M1 - around 60 min
Newcastle – M15 - 45 mins
Branxton - 5 mins
Kurri Kurri - 15 mins
Singleton - 20 mins
Cessnock - 25 mins
Maitland - 25 mins
Muswellbrook - 50 mins
Huntlee Advantages
Huntlee Water

(no rainwater tank required)

Access to reticulated gas

10 day cooling off period
Learn more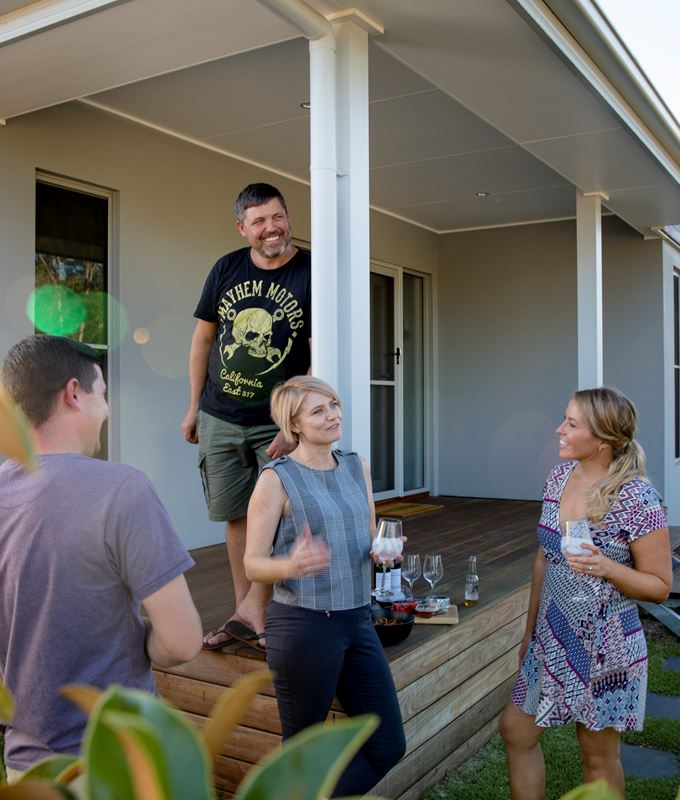 Living at Huntlee
Discover Katherine's Landing
Huntlee has been designed as a group of intimate, neighbourly villages surrounding a vibrant town centre.  Our first village, Katherine's Landing, is emerging as a tightly-knit, neighbourly community, a great place for families, couples and businesses.
Katherine's Landing is the first of four villages to be developed at Huntlee. It is set east of Wine Country Drive and close to the planned Town Centre, where a beautiful recreation lake and sporting oval will be at the heart of the new community.
Each village is designed to be self-sustaining – a walkable neighbourhood with wide, tree-lined streets and a village centre where a range of services and facilities will cater for day-to-day life. Convenience is central to the design of each village and to Huntlee as a whole.
While our town centre is being built, neighbouring towns of Branxton and Greta offer primary schools, shops, medical services and other facilities within minutes from Huntlee. Cessnock, Singleton and Maitland – all less than 20 minutes away – provide everything you'd expect from major regional centres.