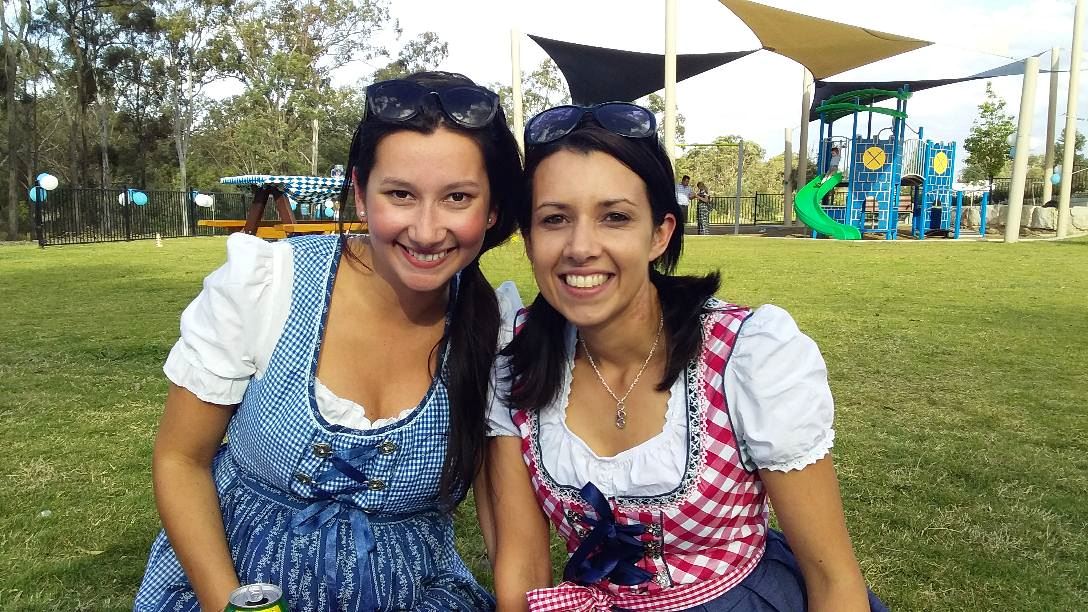 G'...uten tag from Huntlee!
Huntlee residents gathered for our annual Huntlee Oktoberfest to say Guten tag to all our neighbours on Saturday 24th September.
From 4pm the Huntlee Project office was transformed into a mini German village designed by German-born Huntlee residents Monika and Ralf.
Although the rain pushed us inside it couldn't dampen our spirits. We danced Bavarian style with German music and enjoyed playing traditional German inspired games to boot. There were best-dressed prizes for Male and Female, as well as best dressed family to showcase our residents finest lederhosen - check out all the pics below!
Volkwurst German Food Truck served up authentic German sausages and Schupfnudelnwhich was enjoyed by all. 
Thank you to Merer Wines and John Wallace Winery as well as the Huntlee Community Grants Program for supporting this event.