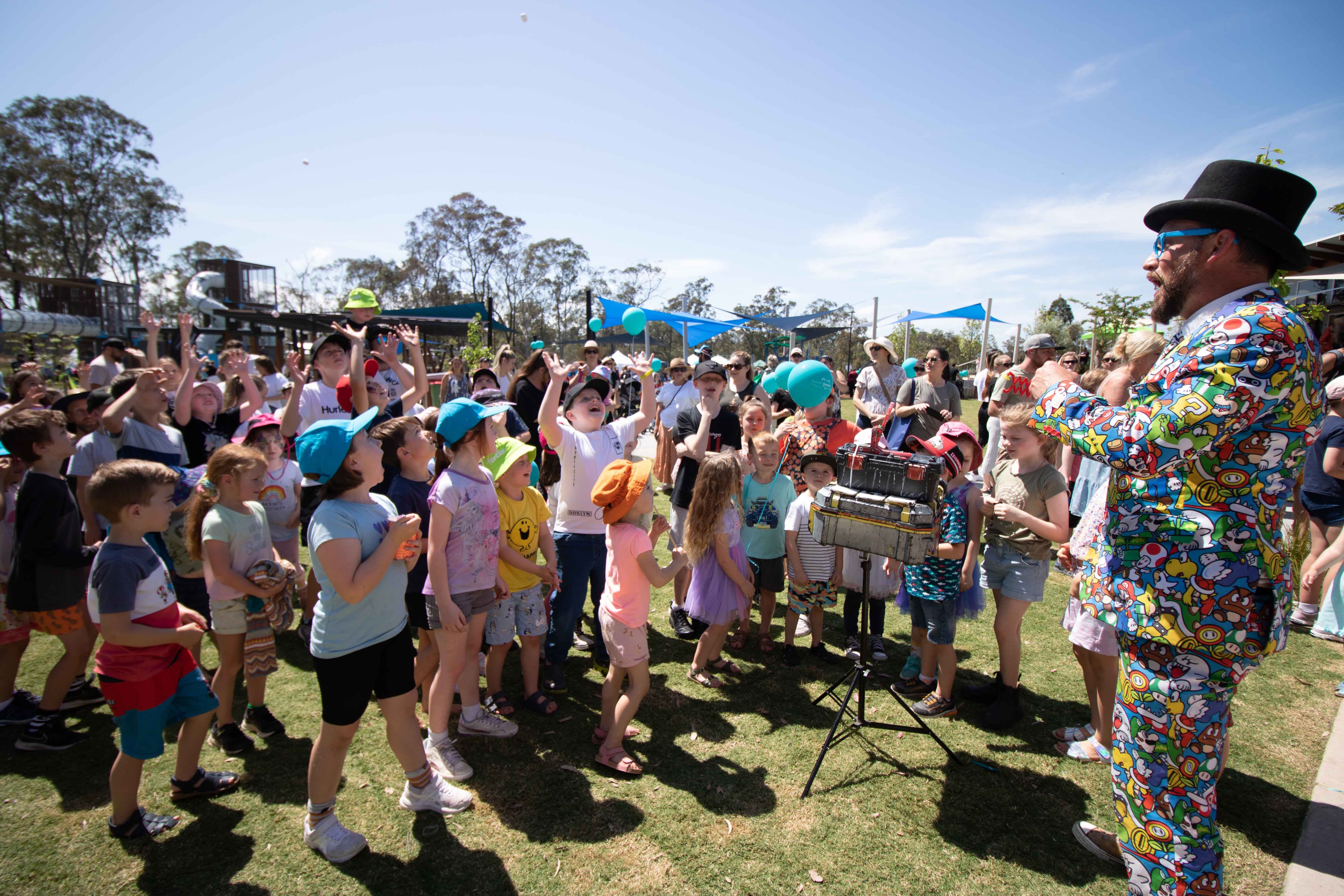 Huntlee Park – a breath of fresh air
A very enthusiastic crowd enjoyed the sun and celebrations of the much-anticipated Huntlee Park grand opening on Sunday, 16th October.
The launch event was packed with entertainment for the children, and the young at heart, featuring superheroes, reptile shows, market stalls, a petting zoo and even a stunt clown blowing giant bubbles. People came from far and wide to celebrate and explore the new park.
"It was great to see such a massive support from everybody," says Huntlee Project Director, Stephen Thompson. "It really goes to show how valued recreation spaces like these are, not just to a community, but to a whole region."
"We've already installed smaller parks around the estate, but the Huntlee District Park is one of our key major parks that form part of our overall recreation plan for the whole of Huntlee.. The park will be a place where residents and the community can come together, have fun and make memories."
Launch aside, on any day the Huntlee District Park is an impressive installation with three cube towers, slides and connecting tubes including two flying foxes and mammoth swings for the children to enjoy.
Huntlee's development team and landscape architects have gone to great lengths to make sure everyone is catered to, with all-ability access and public amenities; plenty of covered areas and seating; even a BBQ area, making the park and picnic grounds worthy of an extended stay.
Looking around you'll discover a basketball court and an adjoining dog park, so even our four-legged friends get a look in. Features like a mini-amphitheatre, market stand and food truck areas hint at the park's potential as a multi-purpose community hub for the residents of Huntlee and the wider Hunter area.
District Park opening photo gallery